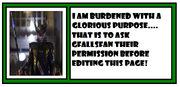 The Show 
Edit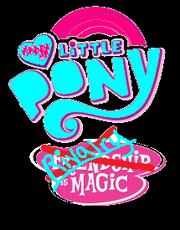 The show is about Six mares who are rivals and enemies.
Misty May
is the main character of the series.
Statistics
Edit
This is the list of Statistics for the show.
Number Of Seasons
Edit
1
2 (3 in the making)
User:Gfallsfan (Under the name Skaye Laufeyson) as:
Nightmare Moon
Pastel
Neon
Marvel
Celestia
The show is based off of MLP:FIM.
Gfallsfan does all the voices for the show even though it doesn't really exist yet...
Misty May is the main antagonist.
Twilight Sparkle is rumoured to be in a few episodes, defeating Misty May.
Misty May created Queen Chrysalis and the changelings.
Even though in MLP:FIM, Nightmare Moon is banished before all the mares are born, she is banished during the time they are living in MLP:RIM.
Surprise is based off Lauren Faust's first idea for Pinkie Pie, however Surprise was originally a pegasus, not an Earth Pony.
Discord will appear as Misty May's ally in a few episodes.
http://bronies.wikia.com/wiki/My_Little_Pony%3A_Rivalry_is_Magic
http://bronies.wikia.com/wiki/Holly_Dash
http://bronies.wikia.com/wiki/Misty_May
http://bronies.wikia.com/wiki/Surprise
http://bronies.wikia.com/wiki/Elusive
http://bronies.wikia.com/wiki/Neon
http://bronies.wikia.com/wiki/Pastel